MagSafe Compatible
Precision magnetic alignment
15W Qi Wireless
Fast wireless at 1% every 2 minutes*
18W PD Fast Charge
Recharge 50% in 30 minutes via USB C
Fast Re-charge &
Even Faster Charging.
The PowerPack Mini is our fastest portable charger yet. Featuring 15W Qi wireless and 18W Power Delivery (PD), it can charge up to 2.5X faster than the standard phone charger in the box. It will also recharge faster so you are ready to go again. PowerPack Mini is portable, blazing fast and truly wireless.
30MIN
PowerPack Mini -18W PD50%19%Regular PowerBank - 5W
*Based on 30 minutes of charging an iPhone X in lab environment.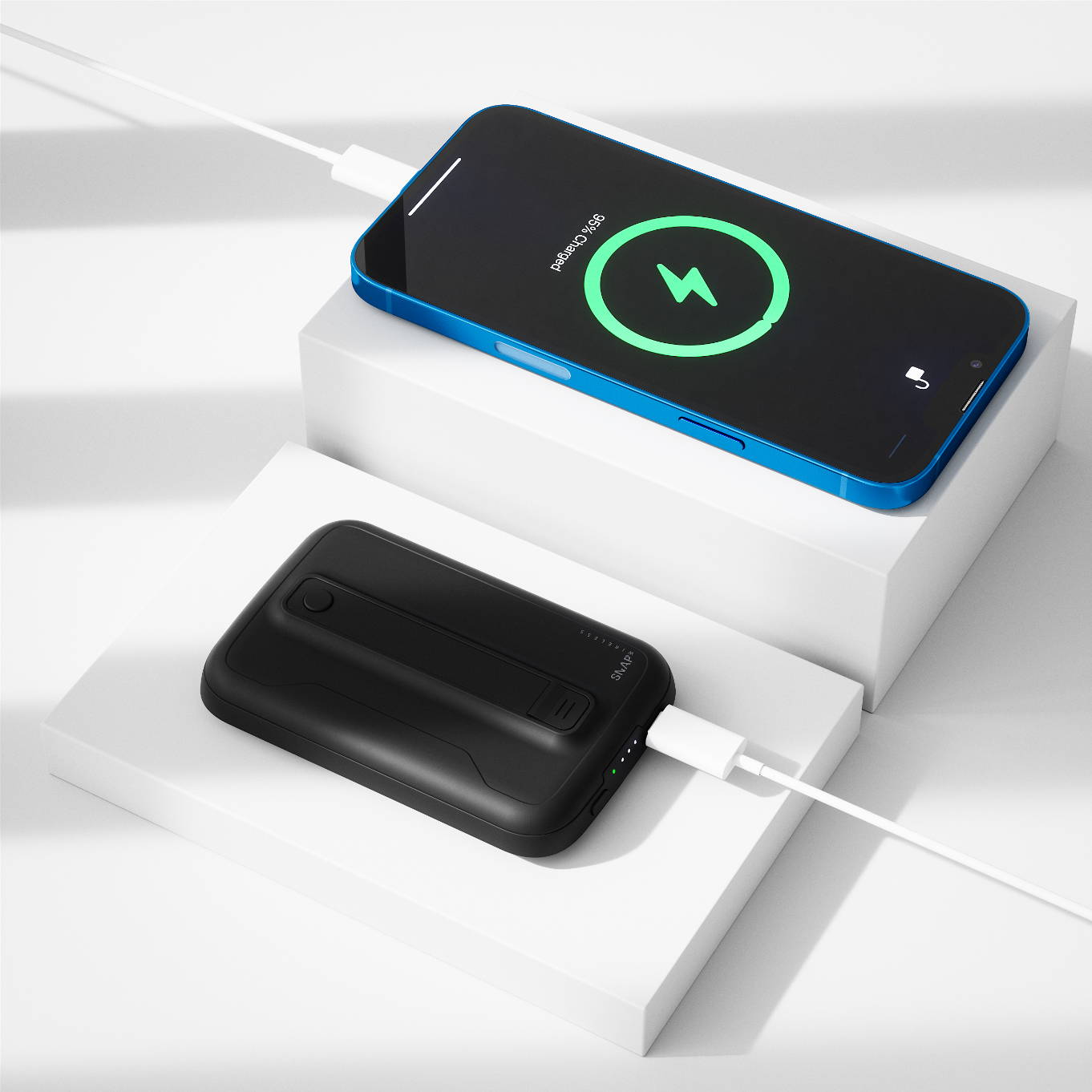 Finger Loop for
Maximum Comfort
Hidden on the front is the integrated finger loop that will give you a super comfortable and secure grip while using the PowerPack. It's the feature you didn't even know you needed, and will make taking those selfies that much easier!
Charge Any Mobile Device
Apple iPhone, Samsung Galaxy, Google Pixel, Huawei or even iPads, it doesn't matter. Equipped with Qi wireless and also a PD USB-C output, the PowerPack Mini has the ability to charge virtually every smart device out there, even cameras and headphones! We also include our SnapMag Ring for non MagSafe compatible devices so it will still hold on magnetically.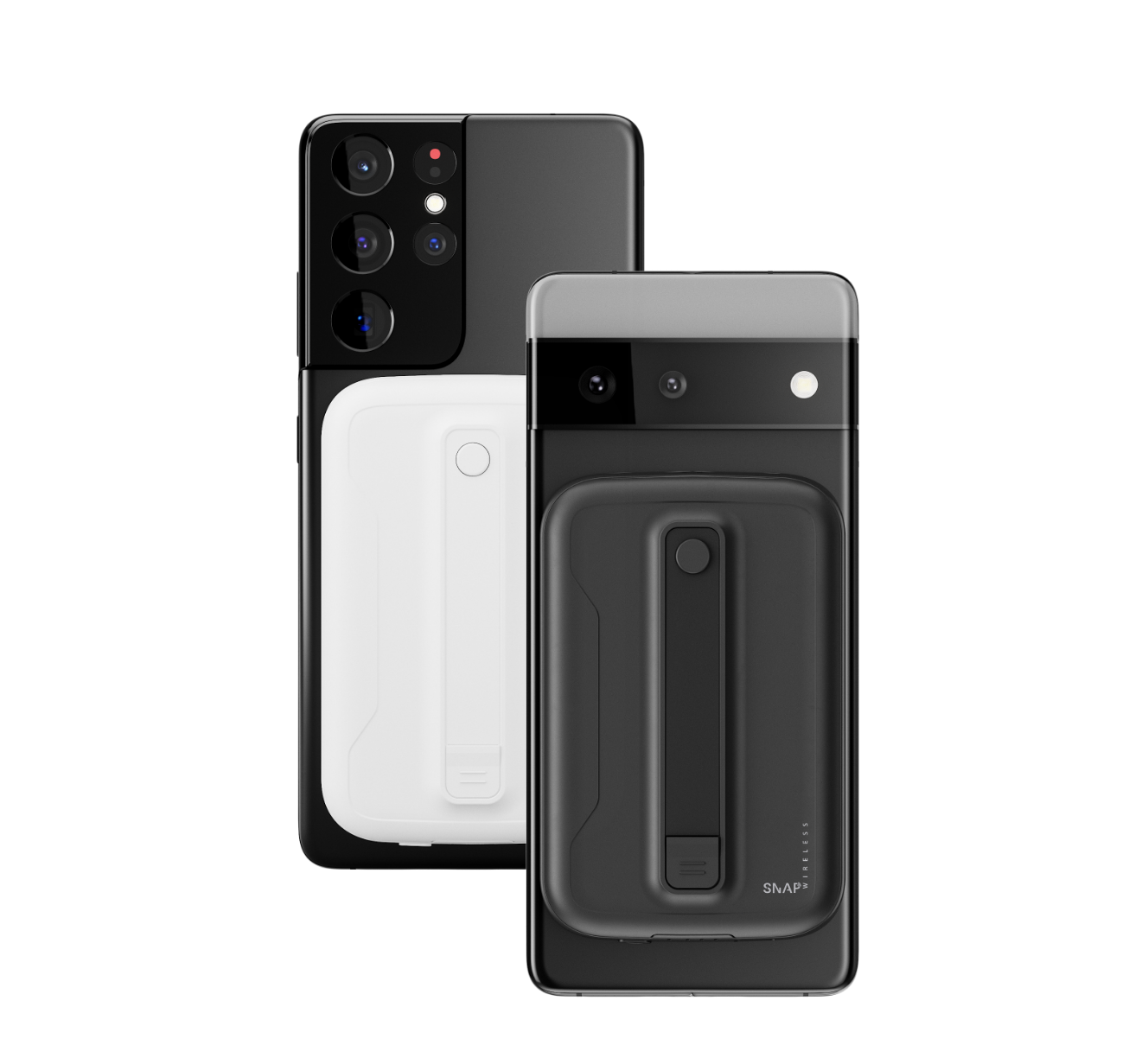 Safety First
Your safety is our priority. We have packed in a bunch of safety features to give you peace of mind when charging up your devices. We have you covered.
Over-heating ProtectionBattery discharge ProtectionShort circuit ProtectionOver-charge Protection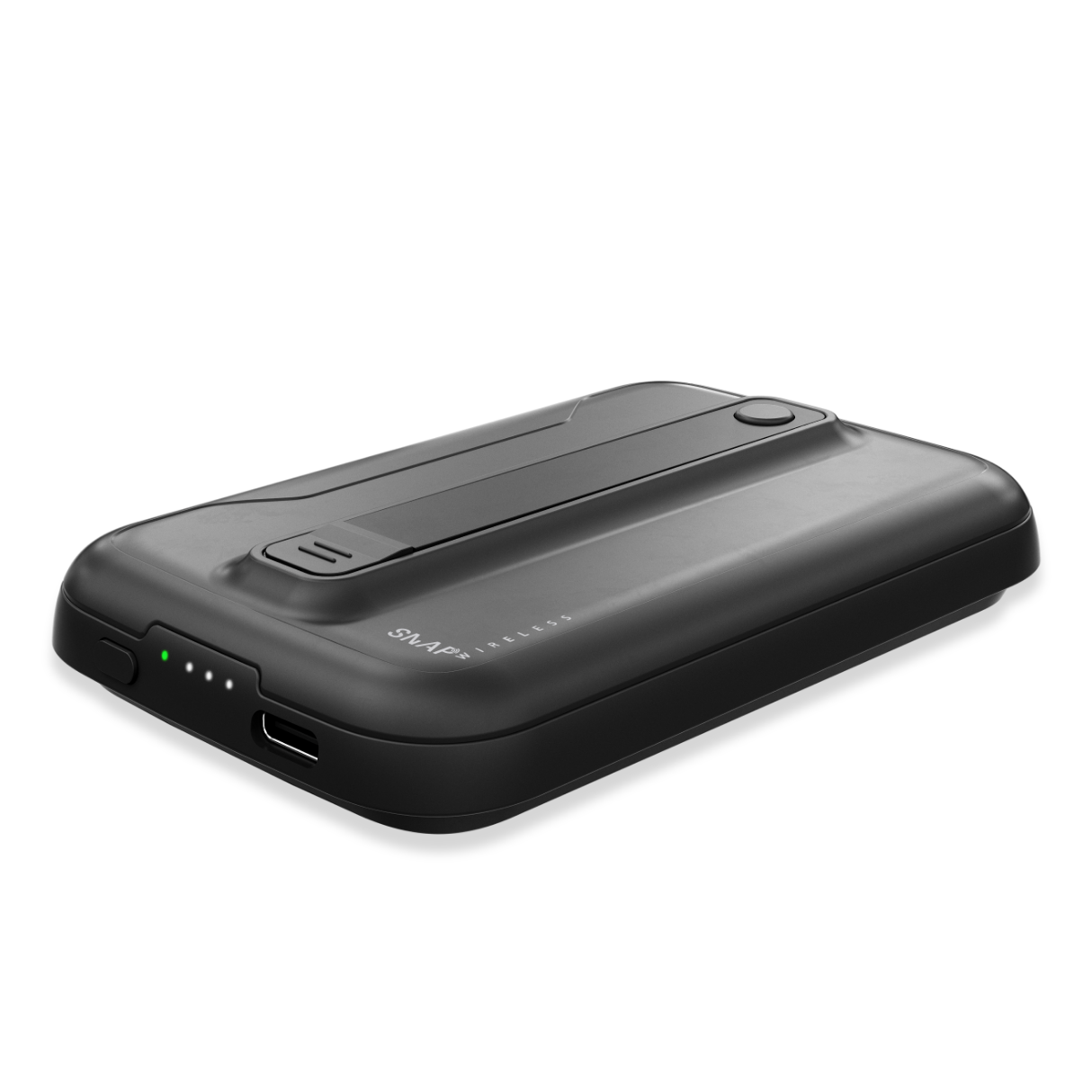 PowerPack Mini is the ultimate portable charger, perfect for on the go no matter where life takes you. A truly wireless portable charger with built-in precision magnetic alignment, this will be your phone's new best friend. Equipped with 15W Qi wireless and USB-C PD 18W, this little pocket rocket will charge your device from 0 to 50% in just 30 minutes! The PowerPack Mini includes a SnapMag ring and is suitable for any smart device including iPhone, Samsung, Google, Android and any Qi wireless enabled device.
Tech Specs
Battery Capacity: 5,000mAh (18.5Wh)
Wireless Output: Qi 15W Max (5W/7.5W/10W/15W)
USB C Output: PD18W (5V/3A, 9V/2A, 12V/1.5A)
USB C Input: PD18W (5V/3A, 9V/2A, 12V/1.5A)
Dimensions: 103mm x 66mm x 18mm
LED illumination (Two)
Safety Protections: Overcharge protection, battery over-discharge protection, overcurrent protection, short circuit protection, over-discharge voltage protection, over temperature protection
Weight: 135g
Compatibility
The PowerPack Mini is compatible with a wide range of devices including any Qi wireless compatible device and any USB-C charging device.
SnapMag Compatibility
The PowerPack Mini is compatible with our range of SnapMag cases and SnapMag rings for precise snap on magnetic alignment.
MagSafe Compatibility
PowerPack Mini is MagSafe compatible and will magnetically attach without additional cases or magnetic rings on MagSafe compatible devices. Currently iPhone 12 and iPhone 13 series.
USB-C/PD Compatibility
The PowerPack Mini can charge fast charge all compatible USB-C PD devices. Simply plug in a USB C-C or USB C-A cable and plug into your smart device and charging will begin.
Qi Wireless Compatibility
The PowerPack Mini can charge any Qi wireless device. This includes any iPhone 8 or later, Samsung Galaxy S6 or later, Google Pixel 4 or later and other Qi enabled devices.
It is also compatible with AirPods 2 (wireless charging case) and AirPods Pro, Samsung Buds and Pixel Buds.