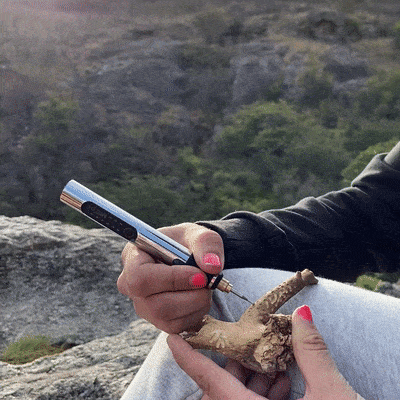 Features:
Speed: The speed can be changed from 5000rpm to 18000rpm with one click. It can be flexibly set and adjusted according to the work content and material type.
3 Gears: One key to control 3 gears, and there are corresponding gear indicators and battery indicators will light, and a red indicator will light when overloading.
Lightweight & Portable: It is lightweight and portable. A compact design is like a pen that can be well used by one hand. Easy to use anywhere and anytime.
Wide Applications: It is suitable for many materials, such as most metal, wood, stone, glass, ceramic, plastic, etc.
Ergonomic Design: Comfortable to hold, prevent hand slip, and easy to grasp without pressure.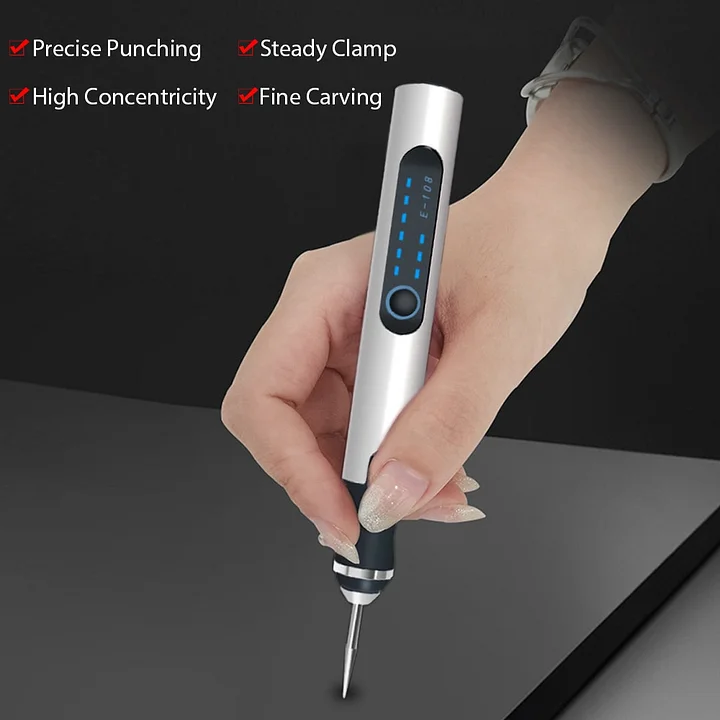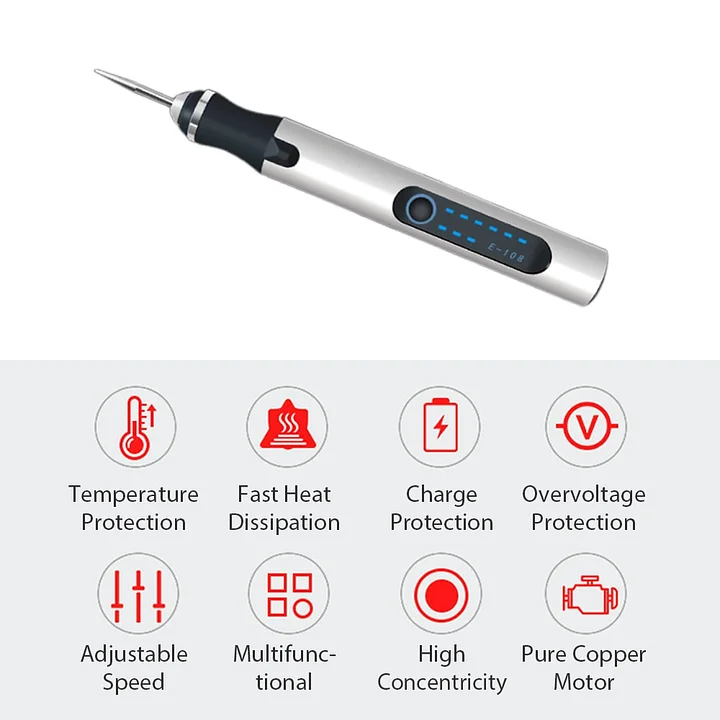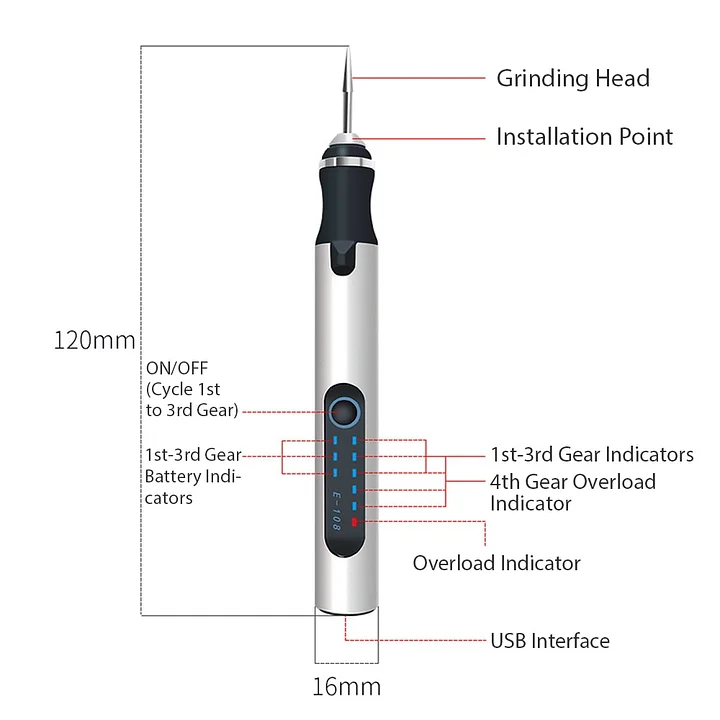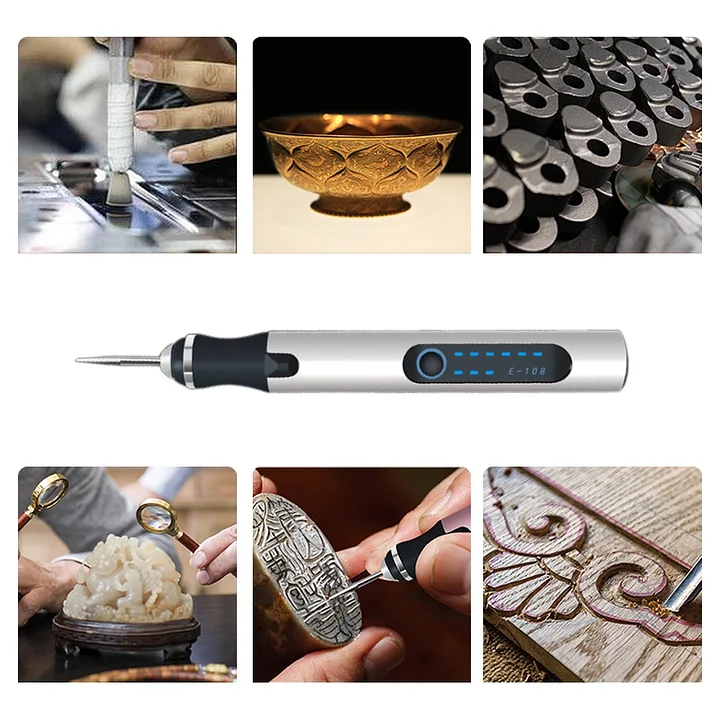 Package List:
1 * Electric Rotary Tool
1 * USB Cable